The art of science.
Details

Wednesday, 15 May 2013 12:19
Written by Andy Kale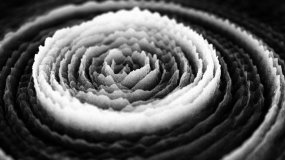 Semiconductor - the artist duo Ruth Jarman and Joe Gerhardt explore, through moving image works, the material nature of our world and how we experience it, questioning our place in the physical universe. As part of their continuing exhibitions CARISMA data was used to create the piece 20Hz. To learn more, see http://semiconductorfilms.com/art/20hz/.
ICM Power Spectra
Details

Monday, 14 January 2013 15:16
Written by Andy Kale
ICM Power spectra availability will be reduced during 14-15 Jan 2013. This is to implement a different plotting routine. Graphs will become available as they are regenerated.
Give and take...
Details

Thursday, 06 December 2012 21:35
Written by Andy Kale
Good news! The GPS receiver responsible for site timing at PINA has been replaced! Data from PINA is now GPS governed again. However, the GPS receiver at Gillam has now failed! This will be replaced shortly!
Data flowing again from FSIM and PINA
Details

Monday, 05 November 2012 16:56
Written by Andy Kale
Data is flowing again from Fort Simpson and Pinawa. A problem with the GPS units at these sites left the fluxgate magnetometer waiting for a PPS signal that never came. These units will be replaced, but until then, the magnetometers are running on their own internal oscillator.
Data flow restored from OSAK, THRF
Details

Thursday, 18 October 2012 16:51
Written by Andy Kale
Data flow has been restored from the fluxgate magnetometer in Osakis, MN. A combination of mice and mice chasing animals had destroyed the cable to the magnetometer. This has been replaced and protected in hard PVC conduit.
In Thief River a faulty router was replaced and data flow resumed.
Oxford House online
Details

Friday, 21 September 2012 16:36
Written by Andy Kale
The installation of the Oxford House, MB magnetometer station has now been completed and the site is returning data.