Sounds of Space Competition
Details

Thursday, 08 May 2014 16:44
Written by Andy Kale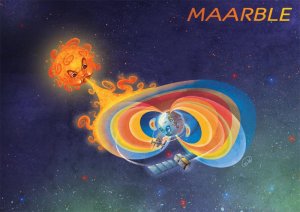 There is currently a musical composition competition being presented by the outreach division of the MAARBLE (Monitoring, Analyzing and Assessing Radiation Belt Loss and Energization) project.

The idea is to combine science and art to create a piece of music using 'sounds of space' - electro-magnetic waves converted to audio frequencies. The CARISMA magnetometer array, run from the Physics Dept. at the University of Alberta provides some audio samples for the competition.

First prize is €1500 (~$2270 CAD!), second €750 (~$1140 CAD!), third €500 (~$760 CAD!)

Anyone (amateur or professional musician from an EU member state or non-EU country participating in MAARBLE (Canada/USA)

Further details can be found here: http://www.maarble.eu/outreach/images/maarble_music_competition_guidelines.pdf

and the website here: http://www.maarble.eu/outreach/index.php/multimedia/sounds-of-space

CLOSING DATE IS May 31, 2014 (23:00 CET).